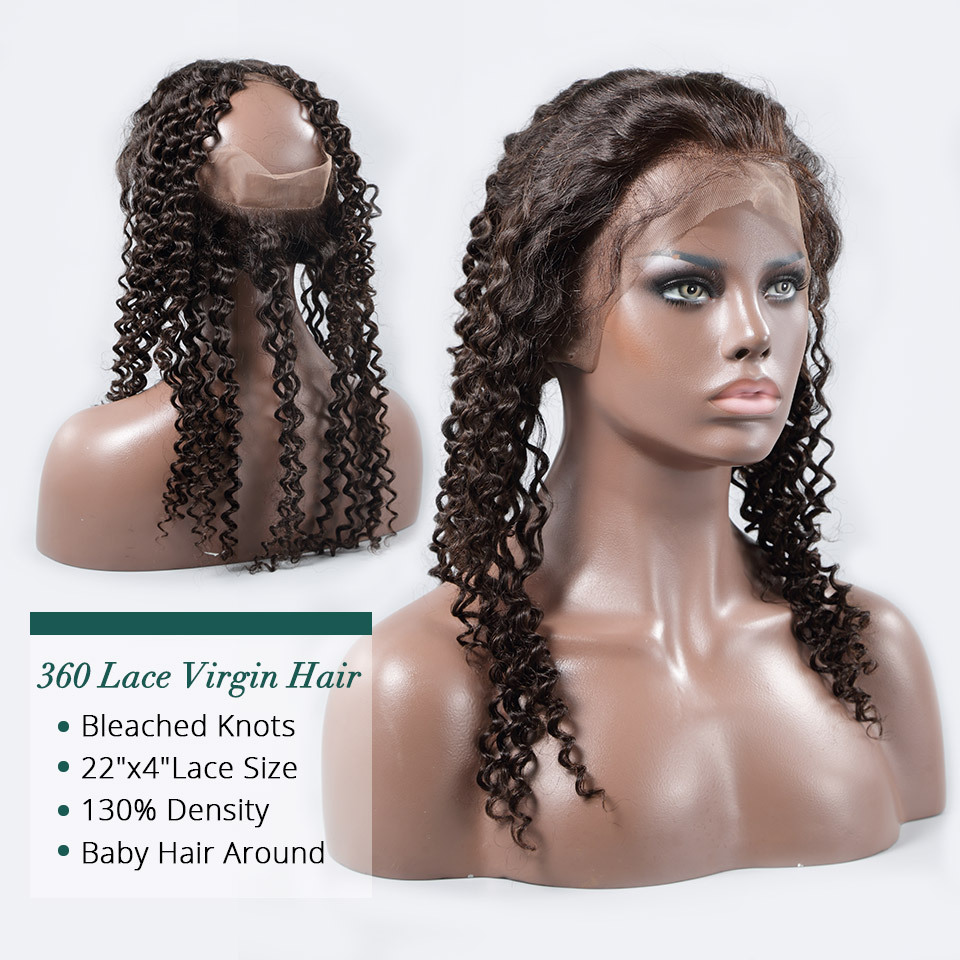 360 lace frontal 22"X4"X2"
This 360 lace frontal band just gives the option of being able to style your hair the way you want all around not just the front. These Lace Frontals will fit any standard medium wig cap size wearing women (basically 22-22.5" in circumference). With 4 inches to the front and 2 inches towards the back. This isn't a wig but can be used to make a wig or for a hair weave you just add the bundles to the middle. It goes around the whole head so you can put it in a ponytail, and part anywhere too. All hand-tied and bleached knots with natural hairline.

Your cart is currently empty.